centre d'art contemporain de Malakoff
In 2019, the art centre open a new residence, in a former grocery store of 200sqm. Every year it lunches a residence program, dedicated to authors working in collective (visual artists, performers, writers, curators, theoretician, etc.) willing to invest a space open to its environment.
The art centre runs its program between two places : la maison des arts, space of exhibition, and la supérette, dedicated to researches and experimentations. Every year the art centre receives at the supérette artists collective of creators or researchers across disciplines. Dedicated to research and experimentation, this residence program aims to support and accompany collective's project and research that pays particular attention to its environment at the scale of the neighborhood and the city : its inhabitants, associations, such as its social and cultural actors and structures. The collective dimension is considered here in its broadest sense and encompasses a variety of possible forms: grouping of authors who develop a common artistic practice, association within an independent structure for the pooling of activities or means, ad hoc and / or temporary collaboration on specific projects. The residency also aims to question the collective's thinking with the territory in which the supérette is located, by involving its users. The notions of participation, interaction, collaboration or co-creation are therefore called upon in the residency project according to free formats to think about and experiment, integrating an eco-responsible reflection of art and its practice.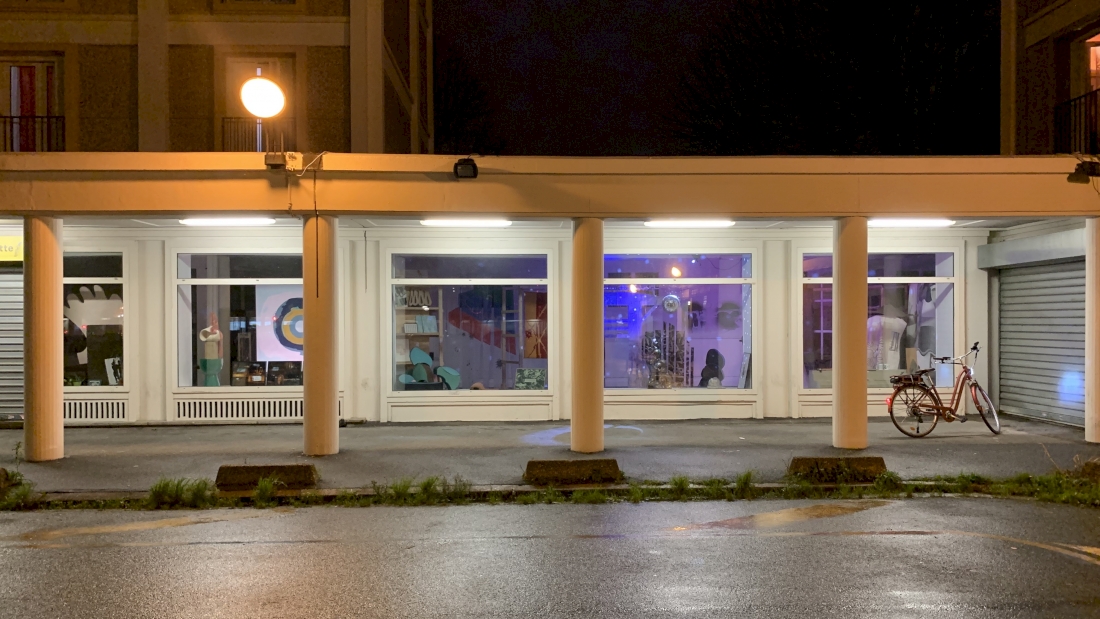 superette_arthothèque collectif W_malakoff_2020 © maison des arts centre d'art contemporain de malakoff
available means
— A 200sqm space with a kitchen
— technical and logistical assistance
— 15000€ grant, and 4000€ dedicated to production costs.
— Additional payment for any workshops undertaken by the residents with groups of children or adults.
Duration 
4 to 5 monts
Selection process
- calls for application
 - pre-selection on the basis of the application file :
 A resume of each members of the collective (curriculum vitae)
 A portfolio of the collective
 A statement of intent
 A certificate of civil liability for the duration of the residency
 - follow by a jury composed of the director, partners representative and professionals (critic, curator, artist)
Actions toward the audience 
La supérette is open to public every Wednesday and Saturday afternoon. A presence of the collective is required minimum two days a week. In collaboration with by the art centre team and director, the collective is free to propose a program : workshops, round-table, meetings, performance, etc. Specific partnerships can be set on the collective request, to serve their project and the audience who are invited to participate. 
Obligations of the residents 
The collective is committed to :
Carry out the artistic project for which he/she has been selected.
Collaborate with the art centre team
Be present of two days by week of the collective in the space
Take in consideration the area and are responsible of the premises they're occupying or using.