Le Port Des Créateurs is a Toulon-based association for local, national and international artists, associations and cultural entrepreneurs. We accompany any project related to emerging artistic practices, from idea to completion.
Located in the heart of the city of Toulon, Place des Savonnières, this "third place" is designed as a non-fixed space. We seek to create common areas through the process of "collective intelligence" through the meeting of our users with each other and external actors. A place for living, exchanging and working at the same time, Le Port Des Créateurs evolves according to uses and needs.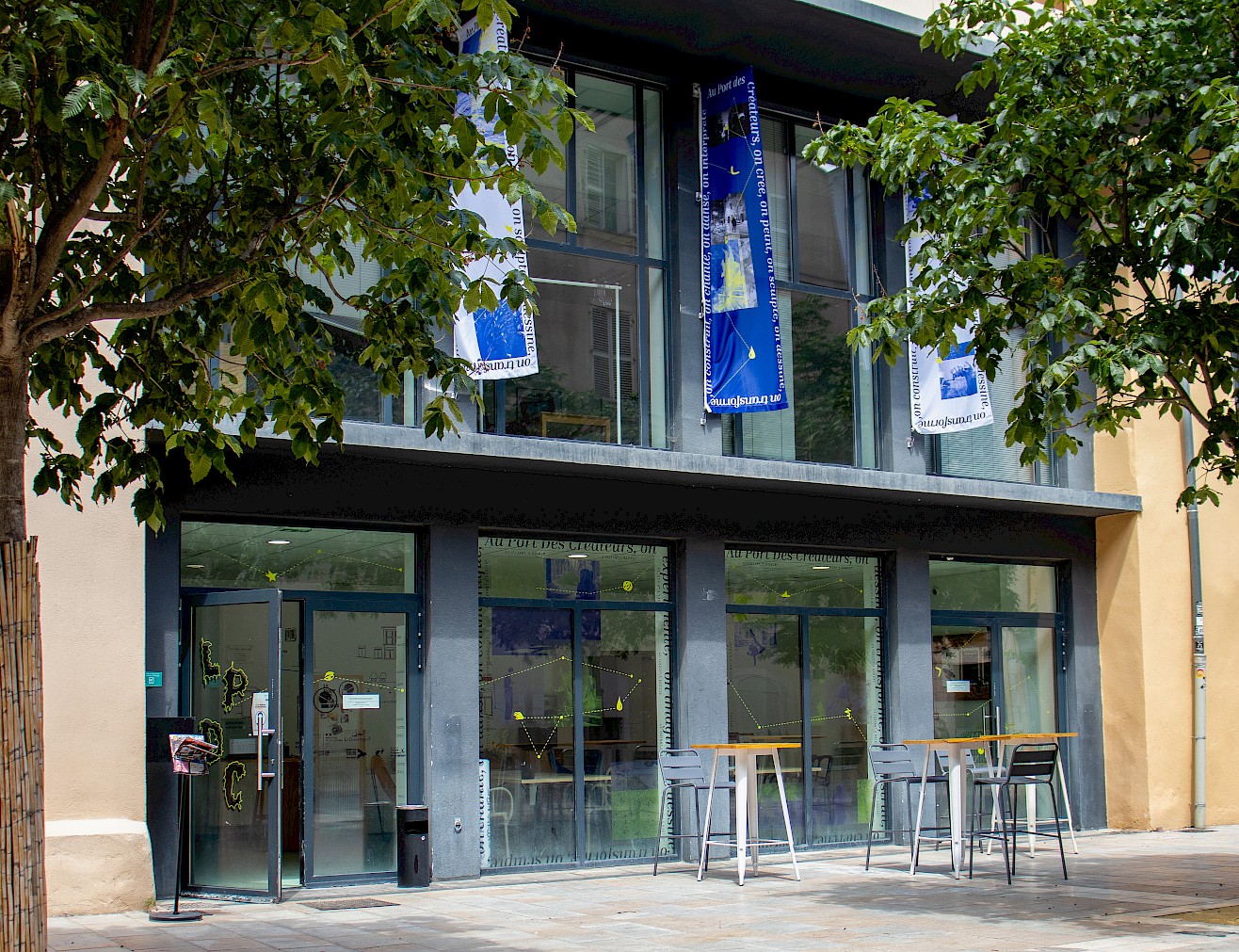 The Booster residency is intended to encourage the realisation of an artistic project, allowing the artist to emerge in the Toulon Provence Méditerranée metropolitan area and to radiate throughout France, Europe and internationally.
Le Port Des Créateurs  is located in the historic centre of Toulon and works in close collaboration with the cultural structures of Toulon: the Conservatoire TPM, the Ecole Supérieure d'Art et de Design TPM, the Universities, Ecole Camondo Mediterranée etc. Le Port Des Créateurs facilitates the networking of the artist on the enlarged territory, helps with the development strategy and the enhancement of the project.
For each Booster edition, Le Port Des Créateurs chooses as fields of action the plastic arts, music or dance. Booster allows the selected artist to benefit from a research time and to experiment in situ his project.
Duration
2 months
available means
- Creation fee of 2000 euros (2 x 1000 euros).
- Access to all the premises of the Port Des Créateurs, more than 1500 m2 of space in the heart of Toulon's old town centre: creation room, factories, broadcasting room... The resident has access to a workshop at his disposal.
- A fully furnished studio apartment of 45m2.
- 3000€ for transport and production costs, as well as 1500€ for a publishing project (photographic, written, video ...).