la malterie is a non-profit organisation whose aim is to support artistic research and creativity in the field of visual arts and contemporary music, by assisting and professionalising the artistic career path. La malterie is also a workplace for about thirty visual artists who benefit from private work studios.
Its residency programme is designed as a research and creation space where meetings with other artists facilitates professional exchanges and where the encounters of the artists and their physical and social environment is encouraged. La malterie supports its artists-in-residency in their professional development and help them to carry out their artistic projects.
La malterie also offers its artists-in-residency the opportunity to benefit from personalised meetings on the management of their activity and to meet established art professionals from the Euro-region.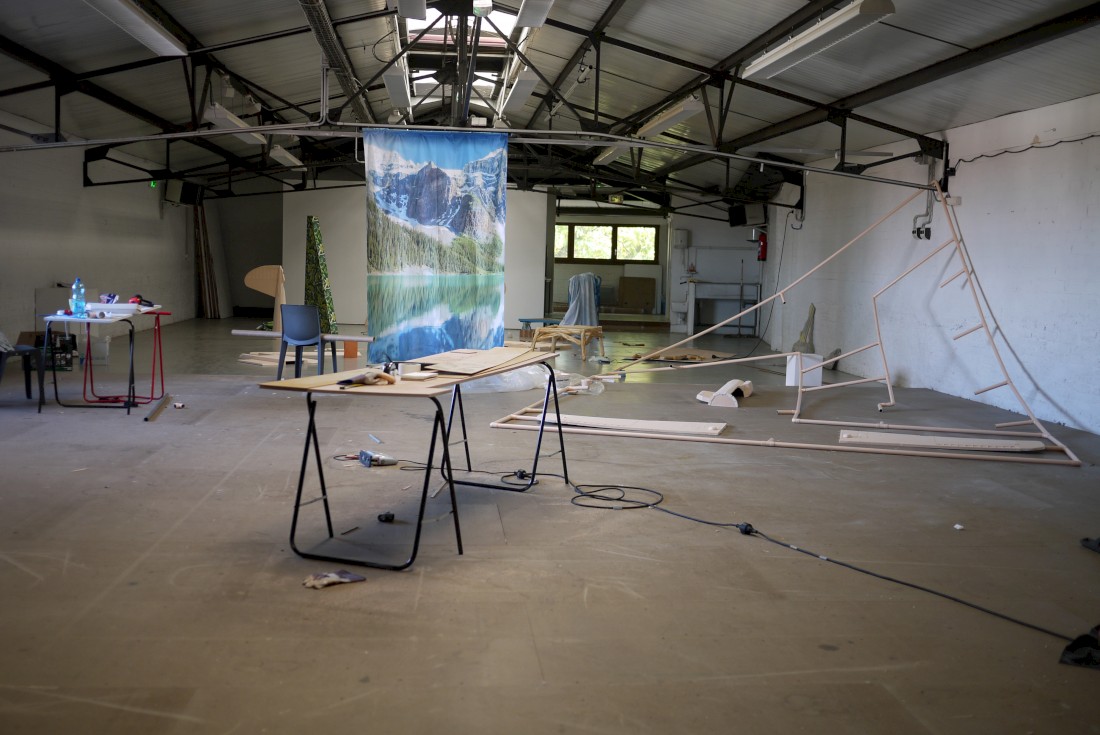 available means
The means made available may vary from one residency to another depending on the partners involved. La malterie strives to always bear the cost of travel and accommodation of the artist and provide a research and production grant.
Depending on the projects, may be offered specific trainings, exhibitions, encounters with critical authors, texts commissioning, publishing projects, etc.
Also :
- Workspace made available during the residency : a workspace of 300 m2 (bright space with possibility of total concealment) – with sound, light and video equipment;
- Possible access to a silkscreen printing  studio;
- Human resources : a full-time person, and other members of the team called upon as required;
- Privileged access to the professionnal art trainings organised by la malterie, possibility of individual meetings for administrative and legal information.
Duration
The residency programmes at la malterie last 1 to 3 months (consecutive only) depending on the project. Longer periods are excluded due to accommodation costs : the association does not own housing.
The residency programmes always includes a restitution time, but this is not necessarily an exhibition. In the event of an exhibition, it takes place outside of la malterie according to the partners involved.
selection process
Calls for projects are published regularly. They specify the conditions of each residency programmes. The reception conditions offered to artists may vary from one call for projects to another depending on the work context proposed and the partners involved. Call for projects can be thematic or not. They are sometimes open to a particular nationality. All applications are examined by a committee.
actions towards audiences

No meeting programmes with audiences are initially planned in the residency programmes.
Specific partnerships can be set up depending on the artist's project and at his request only. Meetings with students or art schools may take place during the residency programmes depending on the projects.
Contact
La malterie
Aurélie Champion (in charge of visual art projects)
42 rue Kuhlmann
F-59000 Lille
T:+33(0)3 20 15 13 21
artsvisuels@lamalterie.com
www.lamalterie.com