Centre d'art de Châteauvert
In the heart of Provence Verte, in a green haven on the banks of the Argens river, the Centre of Contemporary Art in Chateauvert was opened in 2014 and has been welcoming artists in residence since 2018.  It is financed by « La Communauté d'Agglomération Provence Verte ».
At the crossroads in Provence art and nature work together. The Contemporary Art Centre in Châteauvert invites us to walk and dream amongst the sculptures in its garden along the river Argens. Contemporary creation in the Art Centre vibrates to the rhythms of the river, sometimes peaceful, sometimes capricious, but with the spirit of discovery and sharing. Projects abound with artists' residences who create their work here in keeping with the environment of the park. Art also flourishes within the Centre's walls with temporary exhibitions brought to life by guided visits, conferences and meetings.Support for artists-authors and visitor communication are promoted with equal energy in a space adapted to the projects it houses - a space for art and nature nestling in the intimate « Vallon Sourn ».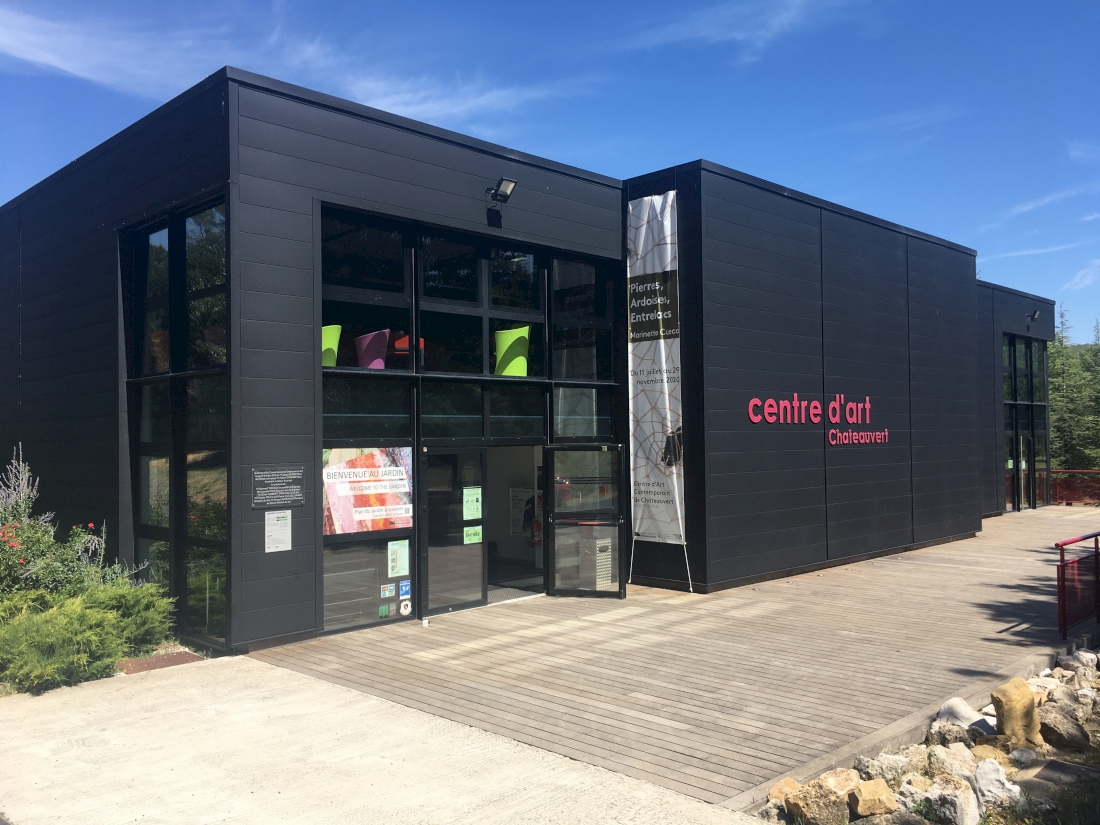 Two or three residences a year for research and creation are organised at the Art Centre. Each residence lasts one month and is followed by a show of work.
available means
The artists have their own accommodation and a 80m2 workshop located 300 metres from the Art Centre. The artists benefit from technical support from the team if they have the capacity to do so. The flat rate for all residencies is 2 500 € including tax.
Duration
One continuous month.
selection process

Applications are invited every year. An artistic dossier and a CV tracing the artist's career should be submitted together with a note of intention specifying the subject of research, how the artist imagines its coherence with the site, the technical means to be used, the cultural mediation projects and the artist's motivation.
Obligations of the residents
Artists must comply with the residence schedule established with them at the outset, taking into account other obligations which might emerge.
Artists must meet public groups 6 half days or 3 full days per residence for cultural mediation activities. A show of work is also programmed at the end of the residence.
Actions towards audiences
Meeting with different public groups (workshops with schools, day camps, visitor groups).
An Open Day meeting with the general public.
Contact
Centre d'art de Châteauvert
Chemin de la Réparade
F-83670 Châteauvert
T: +33 7 81 02 04 66
cacc@caprovenceverte.fr